Klaus  helps his clients move through and beyond their life situation where they are struggling, feeling stuck, and without direction, to become clear, confident, purposeful, and vision driven people.
He believes in the enormous power of the human spirit within each person. He knows that the connection and wisdom of a person's  life energy can be expanded and developed as a resource to get through any life situation. 
He was the creator, developer, and therapist for an alternate high school program in Vancouver for 15 years working with students and parents. 
In this program he took part in multi-day wilderness trips with students and staff backpacking, kayaking, canoeing, and snowshoeing. He applied his therapeutic skills and wisdom with students during these extended wilderness trips to raise their awareness of their inner strengths and experience a deeper connection with themselves and others. 
Klaus has led multi-day personal develoment  workshops for growth minded adults making several trips abroad from 2015 – 2018.  
Klaus assists as a private adjunct counsellor working with University of British Columbia  students and alumni. This UBC program supports university students in a wide range of challenges such as struggling with stress, anxiety,  depression, relationships issues, multicultural issues,  family issues, and motivational challenges that university students face at times. 
He has lived, travelled, and studied in the USA, Canada, Europe, and Japan. 
At certain times in Klaus's life he has had to find the inner strength and resource to overcome physical injuries, face relationship setbacks, accept sudden job losses, get through financial difficulties, and navigate various life obstacles that have come up.
Klaus is also married with 2 teenagers who remind him to practice what he teaches.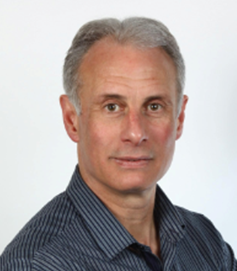 Masters Degree in Psychology 
Clinical Member of BC Association of Clinical Counsellors
Clinical Training in Emotional Focus Therapy
Clinical Training in Internal Family Parts Systems 
Clinical Training in Emtional Focus Therapy
Coaching and Mentoring Certificate from Satir Global Network
Men's Mastermind Group Leader
ScreamFree Parenting Coach
Presenter and Workshop Leader 
Certified PSYCH-K® – Free Your Mind Facilitator
Founder of KDK Counselling