Bold Life Action Men's Mastermind Circle And Life Mastery  Group  
Group In Progress – Contact for further info
The Bold Life Action Men's Mastermind and Life Mastery Circles are designed specifically to support men in making courageous choices both internally and externally aligning their actions with their highest vision of who they wish to be in the world.
Every Thursday Evening On Zoom
Our Circles are designed to help men live BOLD, INSPIRED and FREE.
Our guiding principle is that each man stands mightily for the virtues he embraces and will fight for his purpose, his passions and on behalf of the people he loves – and also we cultivate empathy, deep listening, profound kindness and tenderness for self and other.
Humble in spirit. Bold in action.
Our Men's Circles offer interactive exercises that get you speaking your truth, stepping into your power and drawing from the wisdom and support of your brothers.
We get men to connect with their hearts, their truths, their audacity – what they REALLY want to accomplish in their lives.
Our Circles cultivate the power of choice in any moment – to switch your state, to pivot, to act boldly and free from past constrictive beliefs or habits. The skills men learn every week allow them to live AT CHOICE in the moment, moment by moment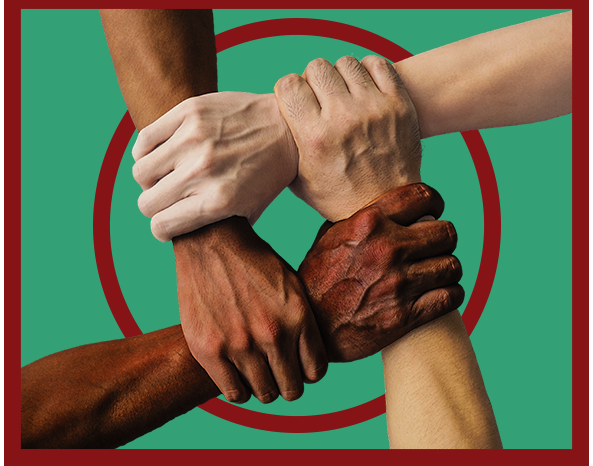 Group In Progress – Contact For Further Info To Attend
Meetings 4x  a  Month
On Thursdays 6 – 8pm (PT)
Contact: Klaus Klein 
Tel: 604-786-0709
Email: klaus@kdkcounselling.com
Take First Evening As A Free Trial Intro Session
$197 per Month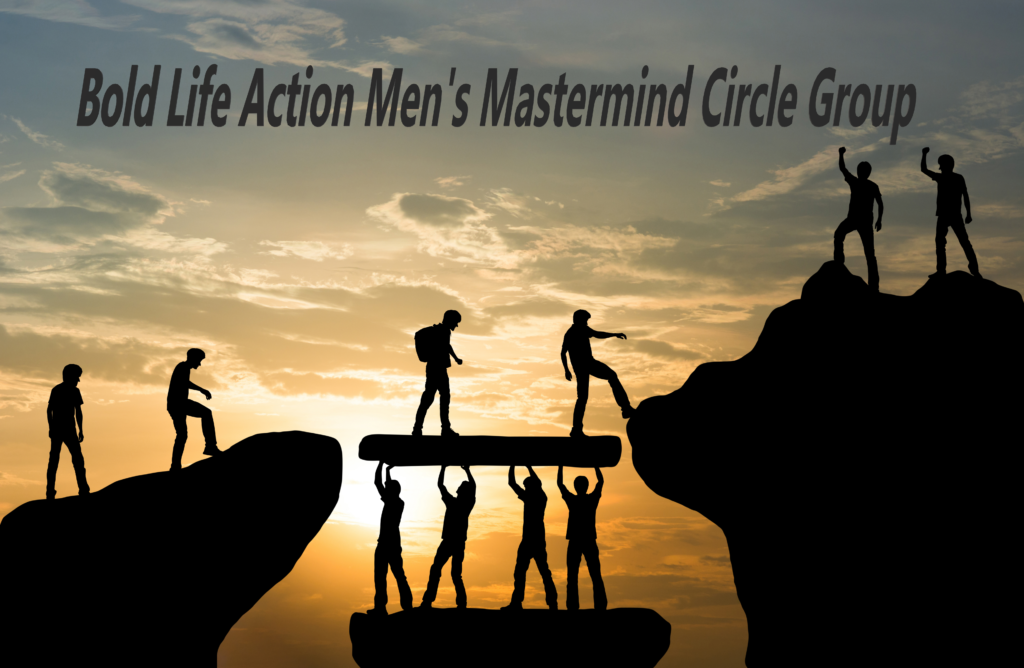 Join For A Free Session
For men to rise above beliefs and habits that constrict them and step into their full power connected deeply with self and others.
The Bold Life Action Men's Mastermind group is for men to hone in on their highest visions and desires. It is a group that provides practical pathways to move towards those visions with clarity, openness, curiosity, humour, consistency, and confidence.
Every month there is a specific theme such as – Purpose, Sovereignty, Freedom, Connection, Kingship, and much more.  This program is designed to support you in focusing in on your resourceful capacity and to emerge from it with some bold decisions to activate in your daily life.
The Bold Life Men's Mastermind Group is where growth minded men come together to connect, share, support, be supported in their personal life journey.
• The evening is checking in and getting to know some like-minded men
• It's about connecting and sharing some personal aspirations through specific activities
• It's connecting with yourself, another partner, and with the group.
"Every external victory is preceded by an internal victory" – Stephen Covey
The evening is for exploring what is the 'external victory' you wish to accomplish and what is the internal victory a.k.a mental 'gremlins' that you need to face and overcome on your journey.
It is about coming together and opening up to new insights and possibilities for you to act upon to reach your personal goal.
Here's what some of the guys in the group are saying.. .
---
———————
The best thing about being part of this men's group and working with Klaus was slowly getting over my expectation of being judged.
The other great thing was that instead of just talking about taking action like so many therapists and life coaches do, Klaus actually took action to find people to work with me and help me grow my confidence in starting out as an entrepreneur.
Until I joined this group I had an ingrained belief system that work had to be negative and miserable but now that's slowly breaking up and I have new hope for the future.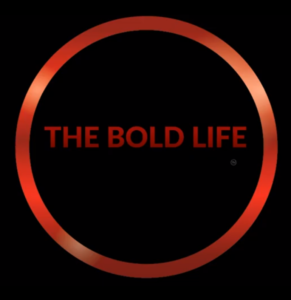 Kurt – Bold Life Action Men's Mastery Group Member
—————–
So anybody who's new to this type of thing or is looking to join the Bold Life Actions Men's Group with Klaus, I can tell you from my personal experience, and from years of doing personal work, it's improved my relationships with my friends and my family.
It's increased my confidence with women  as well. I also feel more satiable as a man.
In general, it's a group where men can support other men to grow. And what I would basically say is just give it a try  and join us in the journey and the learning.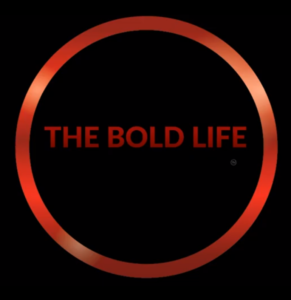 Cody G. – Bold Life Action Men's Mastery Group Member