Dignity –  Respect –  Support & Non-Discriminatory 

Mental – Emotional & Relationship Health Counselling
Klaus works with men and women as individuals, couples, and families to heal from the past, live more in the present, and create a brighter future.
There are times when a person may feel confused, frustrated, and powerless in a life situation that seems to get bigger and worse.
Klaus works with people struggling with anxiety, stress, depression, trauma (PTSD), relationship challenges, grief and loss from long-term romantic break ups, eating disorders, and dating issues.
Clients are guided  to connect with their own strengths and resources to get the clarity, confidence, and direction that leads to greater peace, purpose, and vision in their life.
Klaus also serves as a private adjunct counsellor working with the University of British Columbia in a service that supports students in a wide range of challenges such as struggling with stress, anxiety,  depression, relationships issues, multicultural issues,  family issues, and motivational challenges that university students face at times.
---
——————————
Klaus is also a Certified SreamFree Parenting Coach. He helps parents who are confused, frustrated, and fatigued  to regain their confidence, repair their relationships, and reclaim their energy.
ICBC Claims  –  MÉTIS Nation  BC Counselling Provider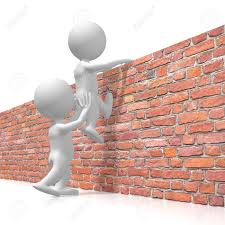 Intuitive Quantum Life Alignment Coaching -


Life situations arise that can feel like hitting a brick wall. 
Both women and men often ask themselves:
"How did I get myself into this?"
"How can I get through this?" 
"How can I achieve what I want?" 
"How can I maintain and continue my mental health and mindset over time?" 
As a Personal Development Coach Klaus supports his clients to move through and beyond their life situation where they are feeling stuck and struggling without direction to become purposeful and vision driven people.
Combining 22 years of counselling and coaching Klaus offers regular and continued supports for his clients.
This program is for maintaining a higher level of mental health, keeping on track with a vision driven mindset, and for continued growth in your life. 
For specific counselling and coaching packages and pricing options book a Free Consultation with Klaus to explore what your needs are and how best to get the most out of this service.

Men's Mastermind Groups For Growth Minded Men - Professional & General
For Men who want to make changes in their life – have better relationships, step more into their vision,  speak their truths, step into their empowerment. – This  Men's  Mastermind  Circles provide a platform for people to explore their hidden capacities then create and TAKE concrete and consistent steps forward toward their highest goals. 
The Mastermind Groups are there to help  men  rise above beliefs and habits that constrict them and step into their full power connected deeply with self and others.
These meetings are a place of rest from the busy world – where people get to dig deep, get real, connect with others in unique ways – and up-level their life mastery skills with the support of their men.
Where will you be in 6 months from now?  A year from now?  Or 5 years from now?
How happy?  How engaged with life's beauty and possibilities?
How imaginative will you be?
How much more exhilarating is your future going to be than your past?
These Mastermind Groups are founded on 21 Principles and offers you a path to a far more inspiring and free life than most people will ever dare to live.
"Before I worked with Klaus, I had been struggling with anxiety, cultural identity issues, and wondered if I would ever live my life to the fullest and be off my medication.
After a few sessions, I learned valuables tools, exercises, and
mental frameworks that have helped me overcome my anxiety and
feel much more comfortable and accepting of myself as a person.
By Working with Klaus I was then able to consult with my doctor
with a plan to get off medication and learned how to cope without meds.
Klaus was able to really connect with my experiences and allowed me
to talk freely yet still provide very insightful advice. My life has
changed to living a med-free, happy, and a much more fulfilling life.
"Klaus brings his unique background and life experience, and his education and training to his therapy sessions with me. His triumphant success in overcoming his own personal life challenges has shown me that he is living proof that all human beings can achieve positive change, through consistent inner work and faith in themselves, but especially with the help and counsel of a professional like Klaus Klein. He is dedicated to his belief that a person can change if she/he has the desire.
Klaus has helped me to see my own potential and formerly unrecognized abilities.
I have grown emotionally during my work in the therapy sessions with him. Presently, I am continuing my inner work with the guidance of Klaus. I trust in his advice and direction. My journey, with Klaus' help, continues."
"When I started with Klaus I had recently lost my job!
I was shocked, angry, and overwhelmed with how to handle this unexpected life situation.
Through our sessions Klaus grounded my feelings so that I could see myself and situation differently. With his focused support and guidance I could get out of my mental turmoil
and into being much more confident, clear, and inspired moving forward creating my own
career options.
Thank you for your guidance and belief in me.
I now feel confident moving forward with the next chapter of my life as an entrepreneur and couldn't have done so without your help."
W.A.  — Business Entrepreneur 
——————-
Before I worked with Klaus, I had been struggling with stress and confusion about why I'm feeling drained.
After a few sessions I no longer felt unsure, and I gained more clarity and confidence to face my life after working with Klaus.
He was able to identify what I was experiencing in my life and he was able to motivate me to take the action needed to improve myself so I could better handle my situation.
My life has changed because now I know about the things I should do when I feel stress. Now if my mind goes to places that it should not go or that has no benefit for me, I have the proper mindset skills to get myself back on track for the better.
Langara Health Assistant Student
—————-
I had attended counselling sessions with over 2 counsellors before I began my sessions with Klaus. I was completely open and receptive to counselling, but no one delved into my motivations and feelings or helped me see things in fresh perspectives to the extent and depth that I wanted.
Being an avid self-help reader and mental health student leader myself, I wanted help getting to the next level. Before I worked with Klaus, I had been struggling with toxic family dynamics, burnout, a lack of boundaries with friends/family, and I had recently ended a 5 year relationship.
I felt self-aware, but I also felt helpless because I didn't have the tools to break free from cycles that I was putting myself through.
After one session with Klaus, I knew I'd found someone who was patient, thorough, and competent enough to help me understand my obstacles.
Being a results-oriented person, I've always been impatient for tangible growth and depth so I was pleasantly surprised when he effortlessly delivered on both fronts. I was better able to understand my habits, motivations, and he was detailed enough to even help me in my wording when engaging in difficult conversations with friends/family.
This has made a world of a difference in how I navigate through relationships, priorities, and the inner dialogue that I have with myself.
He continues to chip away at years of conditioning, fear, negative self-talk, and blame, and continues to go out of his way to illustrate ideas to me using demonstrations, stories, and questions/answers. I feel more in control of not only myself, but my environment now because I understand social psychology better now.
G K  UBC Medical Student
————–
After weeks of sleepless nights, poor performances at school and work the decision had been made. I did not know what to expect from the counseling, but I had nothing to lose either.
Now looking back I realize it is one of the best decisions that I could possibly make at that point in my life.
After a few sessions with Klaus, I started to sleep again; moreover, he gave me an understanding of how to address the problem. I cannot say it is perfect right now, but it is getting better every time I am using the tools that were given by Klaus.
I feel that now I am on the right track and only hope to keep it.
Bogdan – UBC Undergrad Student
---
——————————
I was connected to Klaus through my university's counselling program.
Klaus and I worked through years of built up emotions and stress around my family.
He helped me understand my experiences with my family and how to put my own needs first when necessary.
I went through a lot of personal growth while working with him and he helped me stay accountable and true to myself, especially during moments of doubt.
I was able to let go of things that brought me unhappiness and take major steps to help me move forward in life.
Now, not only is my relationship with my family the best it's ever been, but I also have a new level of self-acceptance."
KU – UBC Student
"Klaus is always supportive and caring.
I can't find right words to show my gratitude. If I haven't met Klaus, I would've never seen or experienced my life this way.
Before I came to Klaus for the first time, I went through so many counsellors. I didn't like any of them. Or they didn't know what to do with me.
I was almost giving up. When I decided to see Klaus, I said to myself, this is my last chance. If it doesn't work, that'll be it for me.
I'm glad that I trusted him. I'm Thankful that he was not scared of me like other counsellors were !
Once he told me, if I get through this, there will a life at different level with nice people around.
It was difficult to see at the time but I'm glad I trusted his words because that's the life I experience now.
I'm not cured, yet but once I'm better, I am able to better understand and support my clients at deeper level. I will enjoy every single day like it's my last day on earth.
Thank you so much, Klaus.
I look forward to being healthy again and seeing you with a big smile.
With love and gratitude."  JK –  Social Worker 
———-
"Before I worked with Klaus, I had been struggling with a number of issues pertaining to my previous relationship which ended catastrophically.
With Klaus's guidance and expertise, I was able to find an honest pathway forward which allowed me to learn from this experience and grow as a person.
This period of my life was quite transformative and I have to thank Klaus for helping me through it.
He's an excellent listener and I would recommend him to anyone looking to better themselves and/or work through the inevitable challenges of life."
---
__________________________________
Since our appt…so much has shifted!!!! 
Thank you again!!
I've been living in possibly land for the last week…all because of our conversation 
Stacey H. –
Before I worked with Klaus, I had been struggling with relationships
with family, friends, and my partner. I was also having issues with
confidence, anxiety, self-image and dealing with trauma from past
experiences.

I was nervous about starting this journey but after just one or two
sessions, I felt completely comfortable opening up to Klaus about my
struggles. He was able to provide a unique perspective and tons of
helpful techniques to help me cope with the problems I was facing
daily.

Through my sessions with Klaus over the last 11 months, I have grown
in several ways and truly feel like I have become a healthier, more
stable person. I have become more confident and I am more equipped to
deal with stress and feelings of guilt/sadness/anger etc.

My outlook on life has become increasingly positive and I have been
able to shift the way I view myself and the others around me. I
navigate life with more graciousness and joy than I ever have.

Overall, the experience was overwhelmingly positive, and I think
anyone could benefit from having a conversation (or many) with Klaus.
Skype and Zoom Calls Available